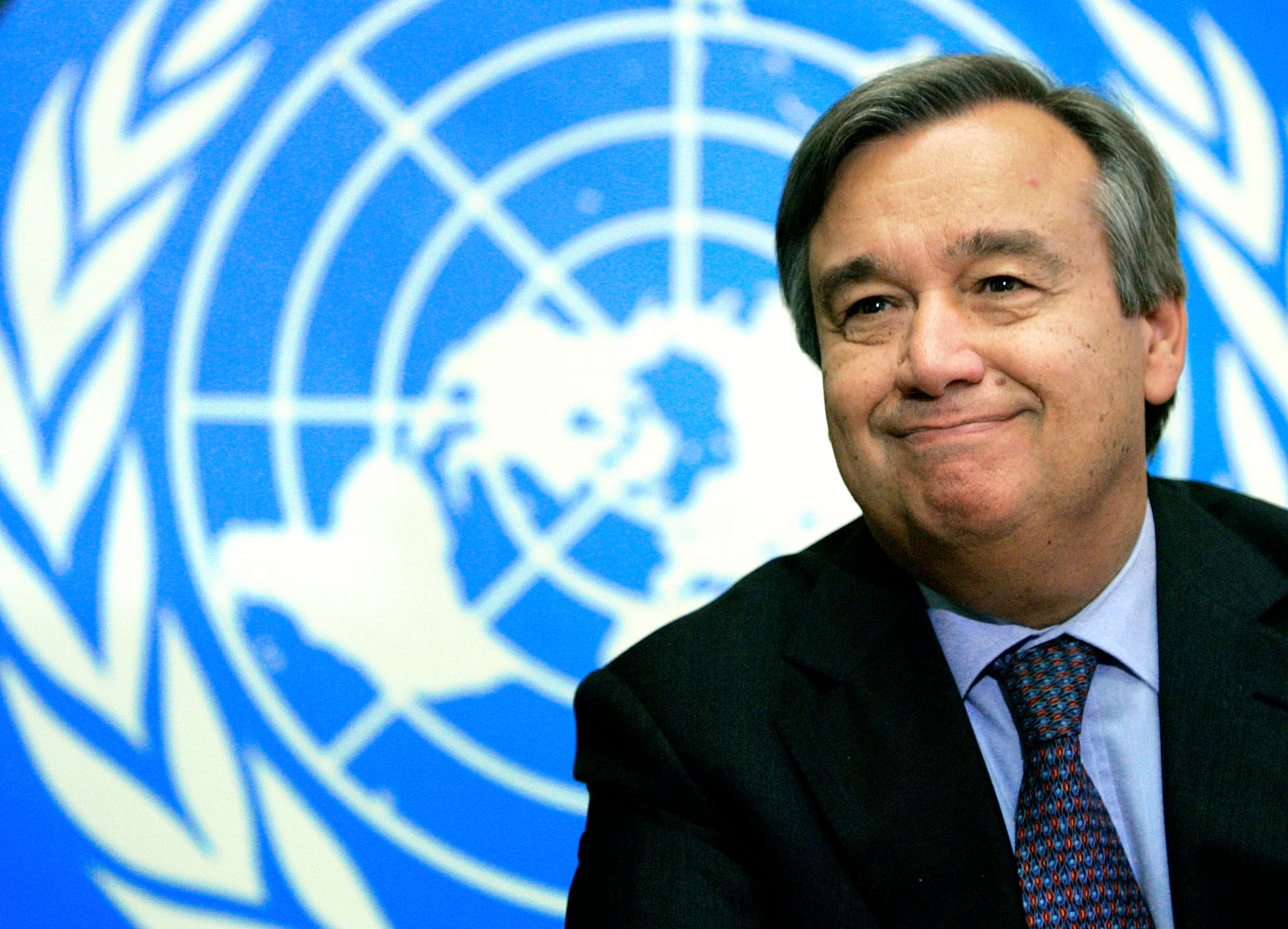 Our next UN secretary general had two words to say today – Humility and Gratitude. Well, I've got another two words for him – Pride and Confidence. Pride that once again a Portuguese reaches a very important and distinguished international position due to his own merit and confidence that António Guterres is the right person to give us back the strength, hope and credibility the UN is supposed to have. His incredible mediation skills, determination, sensibility, proximity to people and desire to make a difference make a cocktail of notable expertise that will undoubtedly lead to job well done.
He may not win the war, but he will bravely fight all the battles  in the quest for peace and solidarity among peoples. He has finally achieved the place to which he was born. Congratulations and keep making us proud!
.
O nosso próximo Secretário Geral das Nações Unidas teve hoje duas palavras a dizer – Humildade e Gratidão. Bem, eu tenho outras duas para ele – Orgulho e Confiança. Orgulho que mais uma vez um Português alcance um tão importante lugar de destaque international por mérito próprio e confiança de que António Guterres é a pessoa certa para nos devolver a força, esperança e credibilidade que é suposto a ONU ter. A sua incrível capacidade mediadora, a sua determinação, sensibilidade, proximidade com as pessoas e o seu desejo de fazer a diferença constituem um cocktail de uma notável perícia que vão, sem qualquer dúvida, conduzir a um trabalho bem feito.
Ele pode não ganhar à guerra, mas vai combater bravamente todas as batalhas na busca pela paz e solidariedade entre os povos. Finalmente, alcançou o lugar para o qual nasceu. Parabéns e que continue a orgulhar-nos!